Product:
Evaluating Leadership Skills
Author:  Julia Bettencourt
Women's Leader Assessment
PDF Download
This download will be retired on December 31, 2017.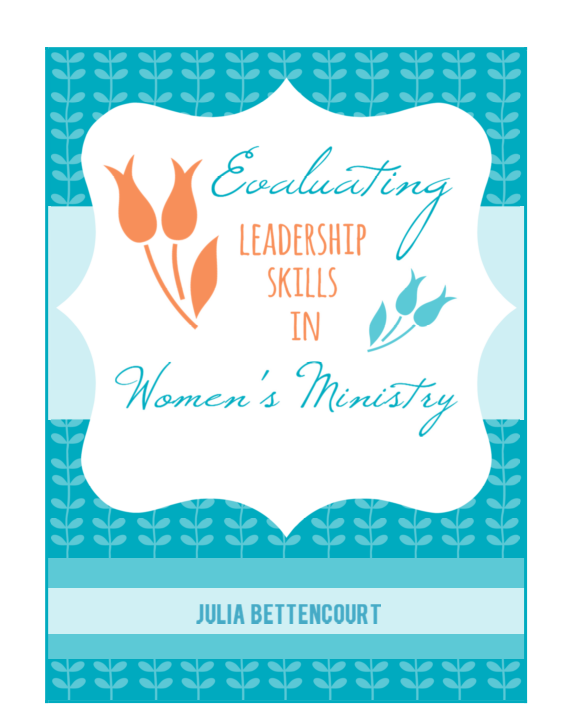 Purchase the Evaluating Leadership Skills in Women's Ministry
$5.00
Details:
Payments accepted through PayPal only.
PDF format
Author:  Julia Bettencourt
Any Scripture references are from the KJV. (including spelling).
Content:  Evaluating Leadership Skills in Women's Ministry
40 Questions to evaluate your leadership skills as a women's leader
Please Note:
All downloads require Adobe Reader.
By purchasing, you agree to the user agreement. (see below)
You will receive the download link immediately upon ordering unless ordering by e-check. Your download link will be emailed to the email address you leave with Pay Pal.

Because these are digital goods, there are no refunds. Thanks for your understanding

.
User Agreement:
You have permission to print these downloads for your own personal use and in the form of handouts for women's ministry functions. You may not print them in books, magazines, or online in any way.
Sharing any of the downloads in whole or in part through emails, Facebook or social outlets, websites, or transmitting technically in any way will violate this user agreement.
The material enclosed in these downloads is copyright 2001-2017 Julia Bettencourt. All rights reserved.
Sample Content: